3D Printed Cosplay Gun Completes an Awesome Overwatch Costume
Polish cosplayer made a 3D printed cosplay gun that every video game buff dreamed about having.
Polish cosplayer made a 3D printed cosplay gun that every video game buff dreamed about having. Check how easy it was.
Well, maybe not that easy since cosplay is one of the most demanding and time-consuming hobbies and modern arts. But 3D printing definitely makes cosplay creation process more time- and cost-effective by giving cosplayers new, more reliable tools for manufacturing costumes and props. Example? This awesome 3D printed cosplay gun from Overwatch.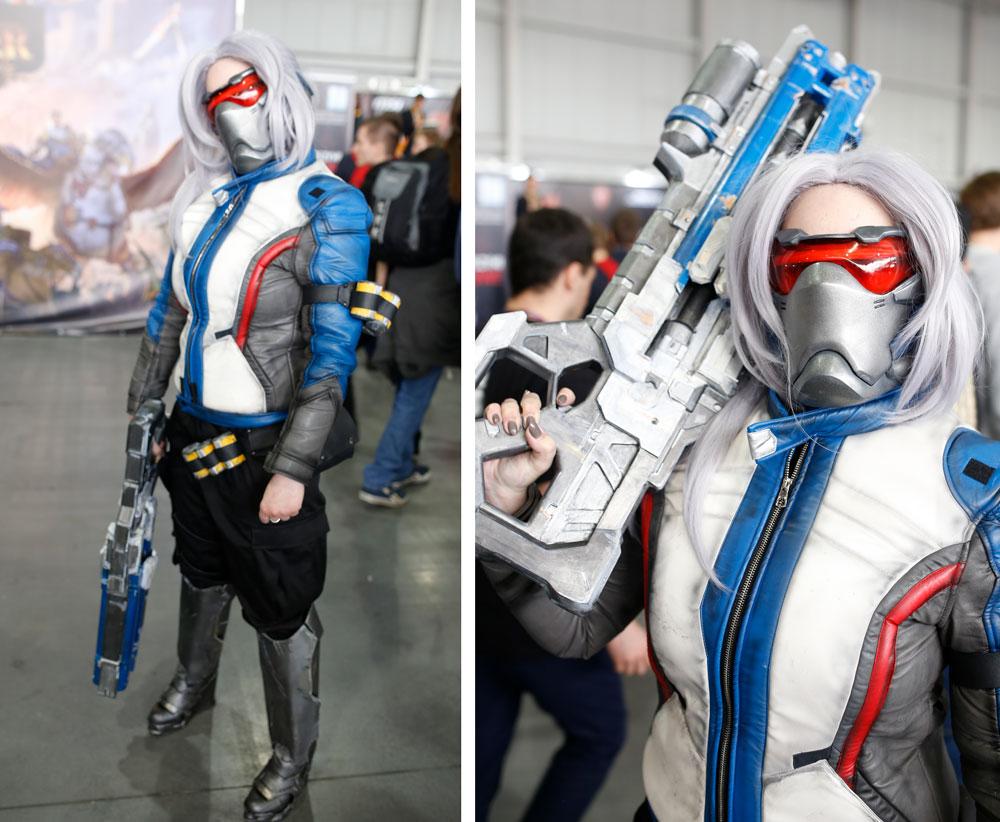 [Tweet "Badass @PlayOverwatch Soldier: 76 cosplay with #3Dprinted gun #3Dprinting"]
The making of 3D printed cosplay gun
For her appearance at the Pyrkon fan convention in Poland, cosplayer Nellcraft Burrow decided to dress like Soldier: 76 character from popular multiplayer shooter game Overwatch. She makes her own costumes but for this one, she decided to ask people from Get Models Now for help in building her first 3D printed cosplay gun.
With 3D printing technology, creators no longer have to use time-consuming and expensive molding techniques for prop making. Within 48 hours, 24 parts of the gun were printed using ZMorph 2.0 SX multitool 3D printer, joined with printed bolts and glued together into one objects.
Objects 3D printed with ABS plastic can be easily post-produced and painted. The 3D printed cosplay gun was covered with car filler, sanded, and then hand-painted by the cosplayer to resemble the actual model from the game.
This was the first gun model that Nellcraft Burrow prepared with Get Models Now and the results are just amazing. 3D printed cosplay gun completed her Overwatch costume for Pyrkon and attracted a lot of attention from both gamers and fellow cosplayers. Pure nerdgasm!
3D printing in cosplay making
Multitool 3D printer like ZMorph 2.0 SX gives cosplayers the most versatile all-in-one solution for creating their costumes and props. With their own mini-factory at hand, cosplayers can 3D print objects instead of casting them to save both time and money. CNC milling and laser engraving not only open new material capabilities but also give them advanced customization abilities.
Desktop multitool 3D printer can be successfully used to create cosplay props and low volume manufacturing of customizable gadgets. Cosplay creators can turn their hobby into a small business or at least lower their costs and save a lot of time to attend more fan conventions.
Your email address will not be published.